Last Updated on
January 3, 2023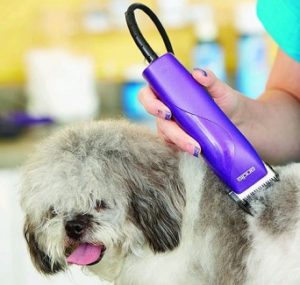 Many of us have dreamed of grooming our own dogs in order to save money and do it on our own schedule. Thankfully, you can find a pair of high-quality clippers that will work just as well as the ones the professionals use.
Not everyone has the time for research, so we are here to help you pick the best dog hair clippers and dog grooming kits for any intended purpose.
First, you certainly don't want to use your human hair clippers on your dog. Every pet owner has probably considered that at one point. Unfortunately, their fur is very different from human hair. Dog clippers have been specially engineered to cut animal hair with minimal trouble.
This reviews guide will show you what you need to look for in a pair of dog shears and then share our top picks. Finally, we'll give you some clear instructions on grooming your fur baby.