Last Updated: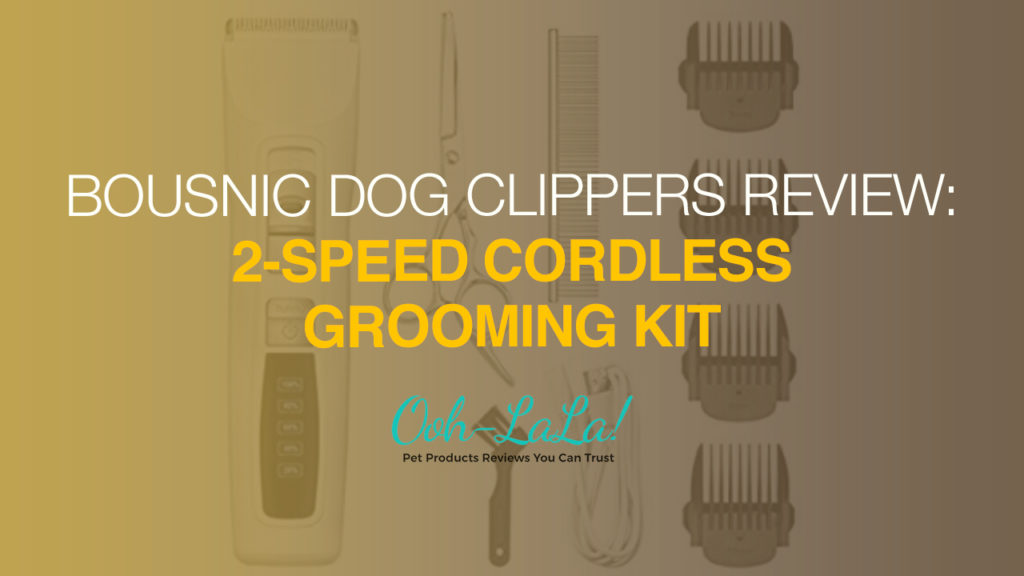 Bousnic Dog Clippers
is a skin-friendly and quiet-running 2-speed cordless pet hair clipper that gives a perfect coat cut. It is a noiseless clipper that is perfect for the grooming of dogs that are allergic to noise from clippers.
It is designed for all dog hair and breeds with complete clipper accessories. It is a rechargeable clipper that has a 2200mAh Li-ion battery that can be easily charged with the use of USB cable.
Related post: Top-rated Dog Hair Clippers 2020