Safari Professional Nail Trimmer Review – Best Medium Breeds Nail Clipper
[vc_row][vc_column width="2/3″][vc_column_text]
Last Updated on
May 21, 2020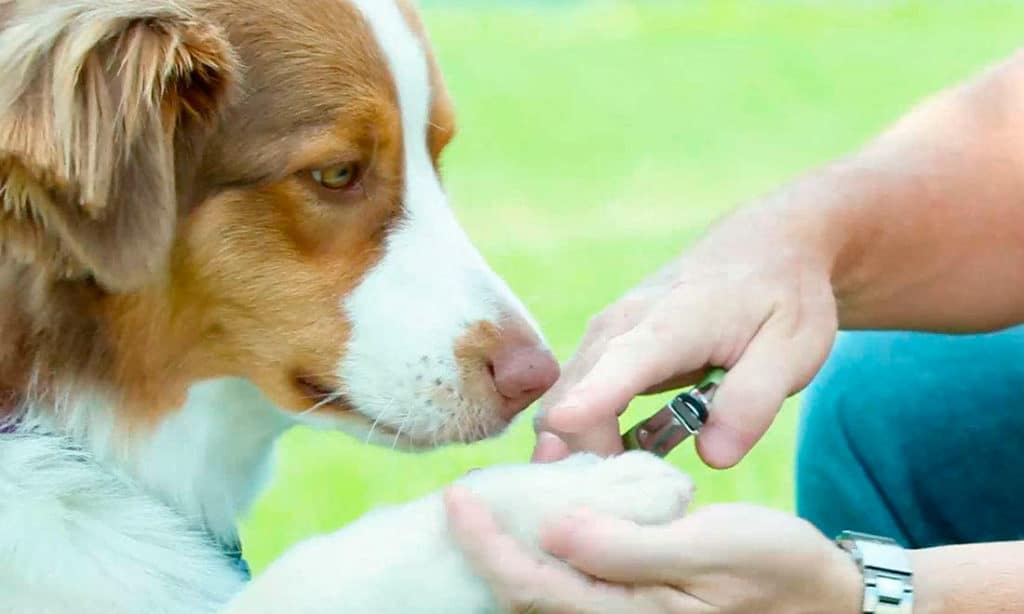 When it comes to keeping the nails of your fury friend neat and well-trimmed, only a nail trimmer that makes your dog look cute should always be your aim. Just to remind you, little things like trimming a nail, may pose danger to our fury-friend if we don't pay attention to the type of trimmer we use.
To ensure the nails of your dog are neat, short, hygienic, and free from infection, it is necessary to choose a dog nail trimmer that gives a perfect job to your dog.
For all-round trimmer that takes efficiency, comfort, safety, and affordability to the next level, Safari Professional Nail Trimmer is a perfect choice.
In this review, we shall be guiding you through dog nail trimmer by Safari for your furry friend. Read on to learn more about this powerful and easy-to-use guillotine dog nail trimmer made from the finest quality stainless steel with a sharp cutting edge, and long-lasting material.
[/vc_column_text][/vc_column][vc_column width="1/3″][vc_column_text]
[vc_separator border_width="2″ el_width="70″][/vc_column][/vc_row] [vc_row][vc_column width="2/3″][vc_column_text]
Safari Guillotine Dog Nail Trimmer Review: Defining Features
Safari Professional pet nail trimmer is a small handheld dog trimmer that is suitable for all life stages of dogs. Most professionals choose this trimmer for large breeds due to its user-friendly and effective sharp edge.
Trimmer is uniquely designed to give you a comfortable grip that allows you to maintain control when trimming the claws of your dog. This prevents painful cuts to your pet during the grooming session.
Safari guillotine dog nail trimmer appears on top of our list from other regular pet nail trimmer due to some outstanding features that are only exclusive to Safari.
Finest quality stainless steel
The Safari Professional nail trimmer for dogs is uniquely manufactured from the finest quality stainless steel. This gives you a long-lasting, sharp cutting edge for trimming that lasts longer.
Guillotine for left or right-hand use
Safari professional is a double-bladed trimmer that is perfect for left or right-hand use. This makes the trimming of your fury-friend easy. The cutting of nails becomes less stressful and fun for the dog.
Non-slip Grip Design
Safari nail trimmer for dogs is uniquely designed to give a non-slip, comfortable grip that permits you to maintain control when trimming the nails of the dog.
Innovative Safety Stop
The good thing about this trimmer is that there is an innovative safety stop that prevents injury to your dog while trimming. This precautionary measure makes Safari a highly sought device for your doggie.
Final Verdict
Safari professional nail trimmer proves to be the best dog clippers out there. It is affordable, incredible to use for both hands, well designed for non-slip, and user-friendly with finest stainless steel blades. On a scale of 1-10, we will confidently give 9.5 to this amazing dog nail trimming tool.
[/vc_column_text][/vc_column][vc_column width="1/3″] [vc_column_text custom_title="Pros" block_template_id="td_block_template_8″ border_color="#dd9933″ header_text_color="#111111″ f_h4_font_weight="500″]
High quality and finest stainless steel cutting edges
Uniquely designed guillotine for left or right hand use
Innovative safety stop that reduces the risk of injury
[/vc_column_text][vc_column_text custom_title="Cons" block_template_id="td_block_template_8″ header_color="#dd9933″ header_text_color="#111111″ border_color="#dd9933″ f_h4_font_weight="500″]
Large sizes are not perfect for smaller dogs
[/vc_column_text]
[/vc_column][/vc_row]