Last Updated on
May 21, 2020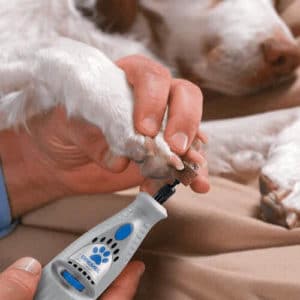 For years, starting from 1932 in Wisconsin, Dremel has remained a brand with a global reputation and an undying passion for style, quality and innovation, especially when it comes to the design and manufacture of pet care tools.
This amazing brand has continued to remain at the forefront in helping pet owners to have a seamless time taking care of their pet needs with lots of handy tools and devices.
And to seal their firm promise to offer only the best pet care products, Dremel brings to pet owners all over the world another sleek and handy pet tool – Dremel dog nail grinder, which offers an effortless and more efficient way of trimming dog and cat nails.
This review takes a keen look at the high-class design and other premium features that accompany the Dremmel 7300-PT dog and cat nail grinder kit. Sure, it's a device you've long looked forward to having, check this out and be on the know.