Last Updated: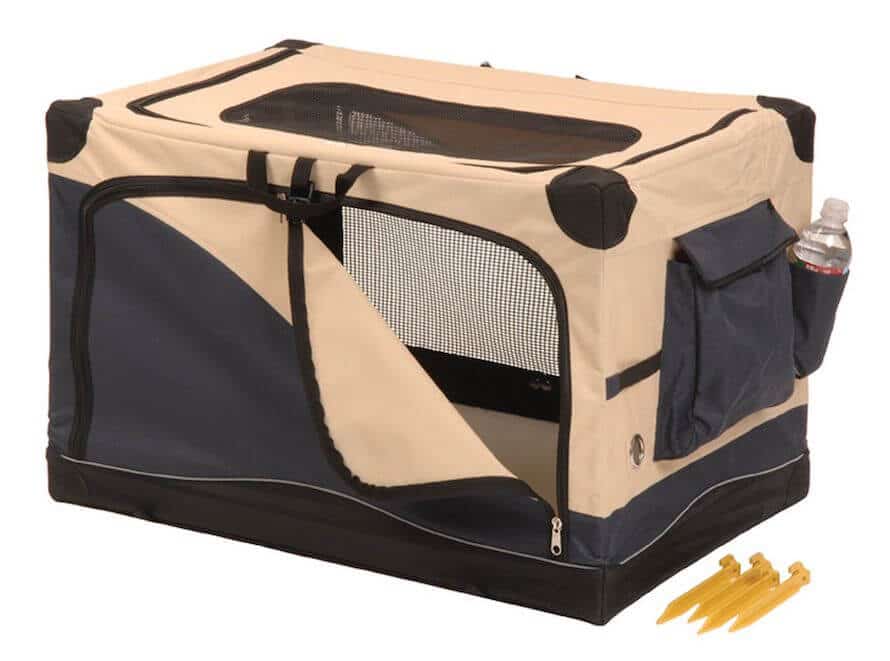 If you're in the market for a
soft-sided dog crate
, you may want to check out the Precision pet crate which comes in multiple sizes and offers you four door openings. No matter which direction you need to face the crate, you've got easy access.
One of the really neat features that come with this Precision Pet Dog Crate is ground stakes. How clever is that? It's perfect for when you need a little extra stability to keep your dog comfortably put, even if they're a mover and shaker.